| | |
| --- | --- |
| (651) 552-3681 Service Sets Us Apart | |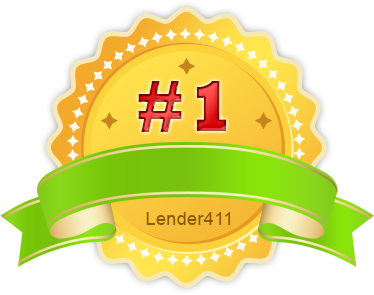 Lender in MN
"Your experience and knowledge of the mortgage and first time home buyer process was greatly appreciated. I've already referred two of my friends to Mortgages Unlimited"
Lisa A. - Minneapolis, MN
"... this debt consolidation refinance is saving us $500 a month on our FHA loan. Thank you so much."
Tim K. - St Paul, MN
(Read more client testimonials)
Our 5-Star Promise
COMPETITIVE RATES: Each individual mortgage loan is ran through our pricing engine to determine which bank or lender has the lowest interest rate and lowest costs. If there is a lower priced lender out there, we will find it!
UNSURPASSED CUSTOMER SERVICE: Our entire staff is held to the highest possible standards ensuring each and every homeowner receives top-notch customer service. We only employ Licensed Loan Officers (not unlicensed loan application clerks like the banks). Our goal is to make the loan process fast, easy, and stress-free.
LOAN OPTIONS: Each and every homeowner has a unique situation. How long do you expect to stay in the home? Is your credit good or bad? Questions like these allow us to determine the right loan for you, and by having a large selection of available programs we're sure to satisfy your needs, including conventional, Jumbo, FHA, VA, USDA Rural Development, and more.
PRIVACY AND SECURITY: We are committed to protecting your personal information and identity. All documentation are secured under lock and key in compliance with the all State and Federal Laws, all electronic transmittals are via secure encryption, and all papers requiring destruction are securely shredded in a timely manner.
5 YEAR REFINANCE: When you obtain your loan from The Joe Metzler Team at Mortgages Unlimited, if you should decide to refinance it, for whatever reason, over the next 5 years, we pledge to do so with absolutely NO COST on behalf of Mortgages Unlimited (3rd party fees and escrows may still apply). There's no fine print, other than you must hold the initial loan for at least 180 days. It's as simple as that, and only valid with The Joe Metzler Team only.

MN and WI Home Loans, Mortgage Rates, and Closing Cost Information

Call (651) 552-3681. Speaking with a live experienced, and Licensed Loan Officer is easily the best way to apply, or to obtain an accurate interest rate quote and a Good Faith Estimate of closing costs.

Our Secure Online Mortgage Application is available 24/7. Mortgages Unlimited does not charge an application fee to apply, and we will only move forward with your permission. Getting Pre-Approved to buy. Show seller you are serious, or lock in your loan refinance rate today.

Complete the Online Mortgage Rate Quote Form. This option allows our Licensed Loan Officers the opportunity to research current mortgage interest rates, refinance options and programs, then get back to you with our accurate and guaranteed quote.

TOP REASONS YOU SHOULD HAVE US HELP YOU:

Don't make the
Top Mortgage Mistakes:

Purchase: Using your Realtor's in-house lender, or the big banks

Refinance: Assuming the company you currently make payments to is your best option

We keep it simple for you!

Slick advertising is not our game. We are a top MN lender, and it's not just because of our LOW mortgage rates. Its because we offer the whole package!

We provides fully automated processing, with all of the latest instant approval systems. We even give you instant Email notification for each step of your loan!

NO applications fees
FREE Good Faith Estimates
Accurate Estimates
Accurate APR's
Fast Closings
We make the process easy, convenient, and painless

Minnesota based - not some out-state 800 number

Professional Analysis

Not just application takers.

Honesty, Integrity, Experience.
Conducting Your Minnesota or Wisconsin Mortgage Rate and Lender Search
Shopping for a home loan has never been this easy. To obtain the most accurate and up-to-date mortgage rate quote for your loan scenario, call us at 651-552-3681. If you are simply shopping for a mortgage, you can fill-out our easy Rate Quote Form and someone will usually contact you within minutes with that information. You can also initiate the application process by completing our Secure Online Application. We advertises our services in many places and we are committed to honoring the displayed rates and mortgage closing costs as defined by the various publishers' guidelines. You can always count on Mortgages Unlimited for great rates and low mortgage closing costs. Please do not hesitate to contact us with any questions. We are always here to address your concerns and offer you up-to-the minute mortgage quotes and home loan advice.
Smart people know Mortgages Unlimited is your St Paul, Minneapolis best lender choice for your home loan needs.
Our staff of Loan Officers are thankful for the opportunity to provide you with comprehensive mortgage rate quotes and mortgage closing cost information. Your Loan Officer will be happy to provide you with a Good Faith Estimate and Truth-In-Lending Statement so that you can better compare Mortgages Unlimited to other Mortgage providers. We at wish you the best during your mortgage rate search, and remind you that a low quote is only part of your overall satisfaction!
I know you have options and understand the importance of securing the very best rate and lowest closing costs for you and your family. I do not take that obligation lightly and will work hard to prove the value in having a long term relationship with myself and my team.
Joe Metzler and his team are committed to helping you make a truly informed mortgage decision. Our advice goes way beyond just quoting rates and fees. We provide you with a complete analysis of your mortgage debt picture through analysis and reports. Most people don't understand the life changing differences between different loan programs. We do... Learn More
Get real rate and closing cost estimates so you can see specific numbers right up front. No surprises.
Our rates are typically 0.125% to 0.25% lower than the big banks and little mom-and-pop mortgage brokers, with lower closing costs, too.

With our low rates and low fees
, you might be wondering about the kind of service or expertise you'll receive. You're in for a pleasant surprise. We've gone to great lengths to streamline the loan process and make it the easiest, most convenient experience imaginable. No appointment needed. No account numbers or shoebox full of financial papers. Just the information that's in your head.
Find out how good it feels to work with a lender that delivers on both price and service, and read a few real customer comments. Then you'll know why we enjoys a 98.0% overall recommendation rating, which we'd like to point out is a far higher standard than mere satisfaction.
I have closed thousands of loans in my career. That's a lot! Those customers contributed to our continuing success because they know WE GOT THEM A BETTER DEAL!
We can do the same for you! So if you are checking mortgage rates in Minneapolis, St Paul, all of Minnesota or Wisconsin, we can help you get the lowest cost mortgage of anyone on your area, saving you thousands of dollars!
Equal Housing Lender

33 Wentworth Ave E - Suite 290
West Saint Paul, MN 55118

(651) 552-3681

Our services available only for properties located in Minnesota and Wisconsin. Licensed as Mortgages Unlimited, Inc. NMLS # 225504. We are consistently ranked as one of the top mortgage lenders in Minnesota by Minneapolis St Paul Business Journal. Any use or duplication of any materials is strictly prohibited. This is the private web site of Joe Metzler, NMLS #274132. All images, text, and materials Copyright © 1998-2013. Metzler Enterprises, LLC. All Rights Reserved. Irish Rosemount High School Boys Soccer